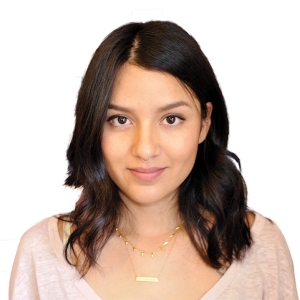 Daniela Zuzunaga, BA (with Distinction), 2015, Major – Sociology
Sometimes, things just work out.
When Daniela Zuzunaga first came to VIU in 2007 as an international student, she studied biology. But the subject wasn't a good fit – and after taking some time off, Zuzunaga decided to take some sociology courses, inspired in part by her volunteer experience at the non-profit Haven Society and elsewhere.
"My fate was sealed," says Zuzunaga, whose hometown is Arequipa, Peru. "I like learning how society works. Discrimination, oppression, poverty – sociology gave me the opportunity to explore my interests in a legitimate way."
Zuzunaga, 26, earned her BA in 2015. She's now pursuing her Master's in Sociology at the University of Victoria, and she's also the recent recipient of a scholarship from the Social Sciences and Humanities Research Council.
Highlights from her time at VIU include a 17-day field school trip to London, England with VIU classmates in Sociology and English. Another noteworthy experience involved conducting research on an after-school project based in the Nanaimo community of Harewood.
Today, she lauds the value of a BA. "I believe that education is a good choice for anyone," says Zuzunaga. "And VIU allows you to try things out without being intimidating. You can talk to your prof about something that you're having a hard time understanding. There are lots of options to explore."