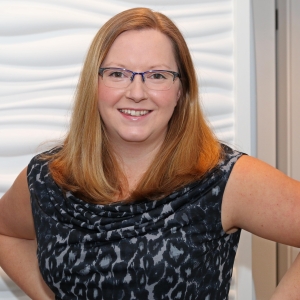 Julie McManus (Bachelor of Arts '10, Major in Creative Writing, Minor in Media Studies) credits an internship she participated in as part of her degree program at VIU, as well as supportive professors, for steering her towards her current career path in the publishing world.
The internship at Point One Media, a Nanaimo-based trade magazine publisher, turned into a full-time position as editor of four magazine titles. That experience led her to work at Maximum Yield Publications, which publishes gardening magazines in Canada, the United States, Europe, New Zealand and Australia – first as assistant editor, then associate editor, and, now, web editor.
"As the current web editor for Maximum Yield, I make sure the content of the website best reflects the contents of our print products. I'm also working with a small group of exclusively digital writers who are all working with our print team to boost the magazine's relevancy in the tech world as well as the print world. A large part of my BA program focused on what the future of print is going to look like, and right now I'm lucky to be working in both realms!"
At VIU, Julie sought out many different fields of study in the hopes of finding one she really loved, and she found the University's faculty to be helpful in that process.
"All the profs were super helpful in not only teaching the courses, but advising their students on job prospects and 'real-world opportunities,'" she says. "They see the potential in their students and love seeing them succeed. A few of my professors suggested I apply to work at the Navigator student newspaper to get a taste of the publishing industry. So I did, and I was hooked. The vote of confidence from my professors, as well as the range of courses on offer at VIU, led me to a rewarding position in the publishing industry, and I'm so grateful."