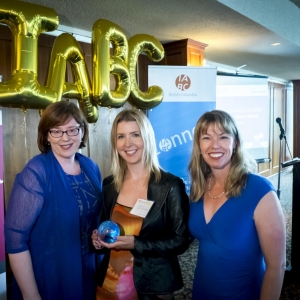 Olivia Mongard Lyle, BA (with Distinction), 2004, Double Major – Liberal Studies, Anthropology
Some motherly intuition led Olivia Mongard Lyle to VIU – and ultimately, to her BA. "My mom encouraged me to attend and take some first-year anthropology and Liberal Studies classes," she recalls. "She could see right from the get-go that this would be a good fit for me – and she was right!"
A couple of life-changing excursions also encouraged Mongard Lyle, 34, to pursue her subjects of choice as a double major.
In 2002, she spent five glorious weeks in Florence, Italy with about 20 students from Malaspina University-College as part of a Liberal Studies Abroad field school. Their focus, fittingly, was the Renaissance.
Two years later, she embarked on a "valuable, memorable and amazing" field school trip with anthropology classmates to New Zealand and the Cook Islands, where the group studied Polynesian culture.
Mongard Lyle went on to receive her master's degree from Royal Roads, and now works as a Communications Specialist at Coastal Community Credit Union.
As a VIU Ask an Alum Ambassador, she's keen to highlight the broad and transferable benefits that a BA provides. "The specialties that you learn are secondary to the core skills that apply across the board," she says. "Those are skills that every employer is looking for."