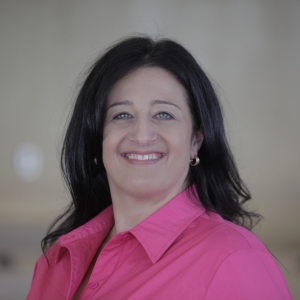 Rolanda Murray is passionate about the ability of post-secondary education to transform people's lives. As Vancouver Island University's Canada Learning Bond Coordinator, she spends her days getting the word out about the free government grants that can help families save for their children's education after high school.
"It is so gratifying to work with families and let them know that they don't have to save for their children's futures alone, that there are programs to help them," she says. "I believe that education can change lives, which is a lesson I learned here at VIU."
Attending VIU (then Malapsina University-College) as a mature learner, Rolanda was an excited and engaged learner. "I took advantage of all the opportunities that were available to me as a student. I attended many of the free lectures that the University community arranged, got involved in student clubs and got active on my campus. I paid tuition for my courses, but all that extra stuff was just free and so much a part of the amazing experience I had completing my degree."
Rolanda credits her Bachelor of Arts with instilling in her the ability to think critically, engage with an idea from multiple angles and, most importantly, the idea that we are all made better through our contributions to each other and community.
After graduation, Rolanda spent several years working in the banking industry at the district level. After having her son, Rolanda was looking for a career that more closely aligned with her personal values and that brought her home to VIU. During her seven years at VIU, she has also worked in institutional analysis, governance and spent a very special year working with the team that plans the VIU convocations.